BRISTOL, Tenn. — During the earliest minutes of June 1, 2015, Brandon Anderson was lying face down in a grassy corner of a Bristol gas station. He lay there for about 15 minutes before being lifted onto a stretcher and taken to the hospital.
Anderson, who was in his 20s, soon learned his pelvis was shattered. According to a federal civil rights lawsuit filed a year later, doctors needed nine screws and a metal plate to put his leg back together.
The Bristol Tennessee Police Department had pulled Anderson over for running a red light. When officers realized he gave his cousin's name instead of his own, they arrested him — or tried to. In the video from an officer's dashboard camera, Anderson repeated "I'm not resisting!" several times during a scuffle with police.
Anderson sought $5 million in damages from BTPD as recourse for his shattered pelvis. His lawsuit led to one of 24 insurance claims for law enforcement activities filed by local agencies in the last five years.
The Bristol Herald Courier obtained insurance policy details and claims data from BTPD, the Bristol Virginia Police Department, the Washington County Sheriff's Office and the Sullivan County Sheriff's Office through multiple public records requests. For insurance claims that arose from lawsuits, the newspaper analyzed relevant court records.
Anderson did not get $5 million. He got zero — not an uncommon outcome for police lawsuits. When claimants do get paid, taxpayers foot the bill, albeit indirectly. Police officers are largely shielded from civil liability in the Mountain Empire and beyond, both through court precedent and insurance coverage.
The cost of court
BTPD spokesman Capt. Charlie Thomas tells the story of Anderson's arrest a little differently. He compared it to the golfer who recently twisted his ankle celebrating a hole-in-one.
"That was just a freak accident," Thomas said. "He stepped on the curb wrong. That's why the suit was dismissed. It wasn't anything we did to him."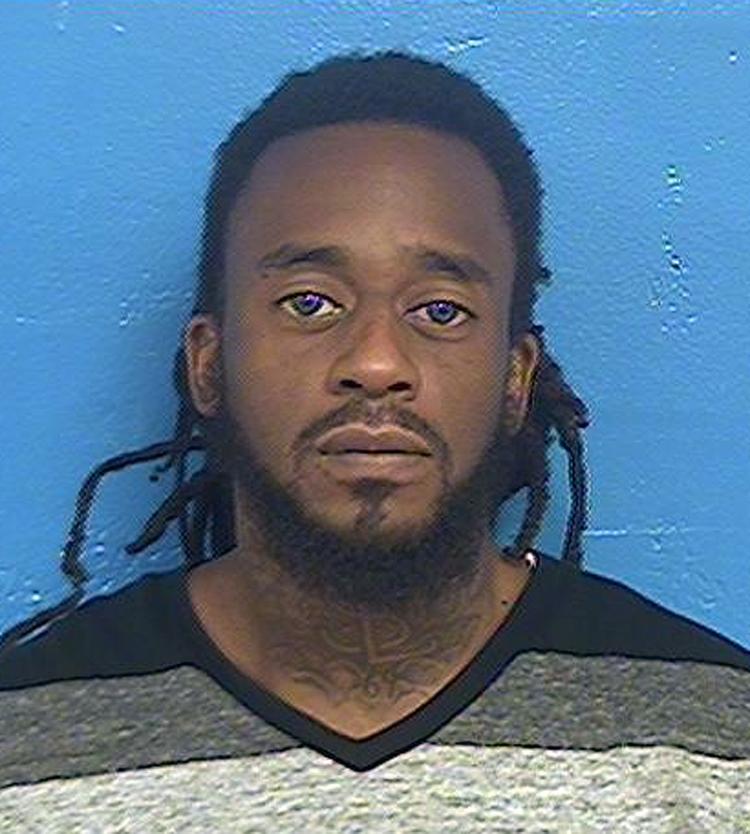 That's not why the lawsuit was dismissed, though. It was dismissed because, despite his verbal insistence to the contrary, a jury had already decided Anderson was resisting arrest.
The claim of excessive force needed to be filed — and successfully so — as an affirmative defense to the criminal charges Anderson faced for resisting. That precedent was set by the U.S. Supreme Court's Heck vs. Humphrey ruling in 1994.
Since Anderson had been found guilty, his civil rights suit was tossed in February. In the court's dismissal, the fact that the officer's knee went into Anderson's back is stated as fact. [Summary judgment, like a dismissal, requires there are no disputed material facts for a jury to resolve. It also views facts "in the light most favorable" to the plaintiff.]
"I can empathize with the officers," said Anderson's lawyer, Mark McFall, who was a deputy for seven years. "I think Brandon understood he shouldn't have given the wrong name, he should have cooperated. But it's still upsetting to have a client with such severe physical injury and he has no recourse whatsoever."
McFall, who recently relocated from Johnson City to West Virginia, wasn't familiar with the Heck case until he began research for Anderson's, he said.
"I think it almost gives police a way to assert excessive force on someone. As long as they charge them with resisting arrest and they can prove that they resisted the arrest, any claim for excessive force goes away," he told the Bristol Herald Courier.
Anderson, now 30, is currently an inmate at the Sullivan County jail. He faces charges of selling methamphetamine and is being represented by a public defender. His next court date is May 22.
The Heck precedent is just the tip of the iceberg when it comes to protections for police. Bringing a civil suit against law enforcement is challenging. Locally, such cases are rare, according to McFall, because there aren't many lawyers in the area who will take them, especially on a contingent fee.
"It's sad to say, but they're not economically feasible. It requires a lot of work. We had to get private investigators in Brandon's case. You pay that out of your firm funds," he said. "If you don't recover anything, obviously that's hard for your firm.
"If somebody can afford it, they can hire and pay an hourly fee, but those are few and far between," he added. "The typical person getting stopped at 11 o'clock at night and not having a driver's license is not going to have a lot of money."
Police officers, on the other hand, don't have to worry about the cost of lawyering up. Local law enforcement agencies are insured; the Herald Courier obtained their policies through the Freedom of Information Act. As seen in claims records, insurance providers cover expenses and payouts for on-the-job incidents.
Expenses for insurance claims, which are primarily legal fees, during the last five years topped $205,000 for the four agencies analyzed in the Mountain Empire. More broadly, UCLA law professor Joanna Schwartz found in her research that nearly all law enforcement defendants are provided counsel free of charge.
Seven insurance claims for local agencies resulted in a payout during the last half-decade. Those totaled $239,800.
That figure may seem substantial, until you consider plaintiffs are sometimes seeking millions of dollars in damages, as Anderson was. When there is a payout, it's not coming from an individual officer. Schwartz found that during a six-year period officers paid .02 percent of settlements and judgments in police misconduct suits.
Locally, more than half the payout pile went to settling a single claim out of Washington County. Law enforcement's mistake? They had the wrong Jose.
When Jose Henriquez was arrested Feb. 8, 2014, he'd never been to Washington County — where the crimes he was accused of were committed. According to the federal civil rights lawsuit he later brought against the Washington County Sheriff's Office, two Meadowview residents accused their neighbor, who shared Henriquez's first name and ethnicity but not much else, of sexually abusing their daughters.
Henriquez was incarcerated for 44 days before his bail hearing, at which point his attorney brought up the issue of geography, the complaint states. He was released on bail, but it was an additional four months before charges were dropped. His lawsuit, filed in early 2015, sought $18 million from the Sheriff's Office. According to the Virginia Department of the Treasury, the case was settled out of court for a fraction of that: $112,300.
State law requires the Sheriff's Office to be insured through the Department of Risk Management. On average, the policy cost just less than $44,000 annually in recent years. That policy covered Henriquez's settlement and more than $40,000 in legal fees for the Sheriff's Office.
Settlements are not an admission of guilt. But they can be appealing. As McFall noted, local juries tend to be relatively conservative.
"To expect them to hand out multi-million-dollar verdicts would be pretty out of the norm," he said.
Besides, even getting in front of a jury can be tough.
Qualified immunity
On June 27, 2014, William Huffman was killed by Washington County Sheriff's Deputy Greg Caldwell in his Damascus home. Caldwell, along with a trooper from the Virginia State Police, responded to a call from Huffman's wife. She was concerned. Huffman had been drinking. He had also retrieved his pistol from the gun cabinet and fired it out the bathroom window at a stray cat.
Caldwell shot Huffman in the back, according to the complaint. Huffman was getting up from his recliner after ignoring several commands to place his firearm on the floor. In his statement, Caldwell said Huffman pointed the gun at him.
"There was never any confirmation that the weapon was pointed at him," Abingdon-based lawyer Dennis Jones told the Herald Courier. "But [Huffman] had it in his hand."
Jones is more than sympathetic to the challenges police face.
"Law enforcement officers have a very dangerous job," he said. "Law enforcement personnel have to be cloaked with the maximum protection that we as a society and our court system can afford them."
Still, a question nagged at Jones enough for him to represent Huffman's wife, who declined to be interviewed for this story, on contingency. They brought a $10 million civil rights suit against the Sheriff's Office.
"You had two trained, experienced law enforcement officers. One of them saw the need, in his personal view, sooner than the other to use deadly force," Jones said. "So the question arises: What's the difference there? What was the difference in those two men?"
That's what the case was about, he said — or at least what it would have been if it made it to trial.
A judge granted a motion for summary judgment a month before the trial was scheduled. The case was dismissed on the grounds of qualified immunity, which largely shields government officials from civil claims. As Schwartz pointed out in an academic paper on the subject, the U.S. Supreme Court has described the doctrine as incredibly strong — protecting "all but the plainly incompetent or those who knowingly violate the law."
Under the doctrine, the difference between Caldwell and the state trooper doesn't matter.
"The only standard is what a reasonable officer perceives," Jones said. "And it's not the officer that does the shooting — it's this mythical reasonable officer."
"There's no bright line definition for this mythical reasonable officer. He hasn't been defined," he added. "There's no one case in this area of the law that quantifies or gives a clear definition. It's not like an automobile accident. If somebody runs into somebody in the rear, you've got clear liability. There's no one thing in qualified immunity."
Jones pointed to a recent case, decided April 2, in which the U.S. Supreme Court upheld a police officer's call for qualified immunity, preventing the case from going in front of a jury. "The ink hasn't even dried on that yet," he said.
Responding to a request for comment, Washington County Sheriff's Office spokesman Darrell Dickenson pointed to a part of the ruling that states a reasonable police officer could have perceived a threat.
Much like it didn't matter whether Anderson tripped on a curb or had his leg forcefully broken by an officer, it didn't matter whether Huffman pointed his gun at Caldwell.
"Deputy Caldwell was not required to wait until the gun was pointed at him," the ruling states. "'The Constitution simply does not require police to gamble with their lives in the face of a serious threat of harm.'"
Officers from the Bristol Virginia Police Department are currently facing a federal lawsuit alleging excessive force, among other things, for a Tasing that took place last year. The department's risk pool has set aside $7,500 for the case, according to claims records. On April 4, the officers cited qualified immunity in one of two motions to dismiss. A hearing on the motion is scheduled for May 17 in Abingdon.
The trial that wasn't
In a court of law, it didn't matter if Huffman was or wasn't pointing a gun at Caldwell before he was killed. But it mattered to Jones — and it mattered because of something that happened more than 20 years earlier.
"I got back into private practice in 1992. One of the first cases that I defended in federal court was the case of Eddie Fluker," he said. "In my 42 years practicing law, I would place him in the top three of the most violent individuals that I've ever encountered."
Caldwell would likely agree; he was involved in the 1992 case. The short version is that Caldwell pulled Fluker over. Fluker retrieved a pistol from his glove box and tried to shoot him. The gun jammed.
Jones believes the answer to his earlier question about "the difference between those two men" is simple: he believes Caldwell suffers from post-traumatic stress disorder because of Fluker. He cites Caldwell's own testimony at Fluker's resentencing, which took place in November. Caldwell recalls Fluker's gun being 2 or 3 inches from his face.
"He remembers it that way — and it's the truth to him," Jones said. "I'm not challenging how he remembers it. But 25 years later, he focuses on that. So at some point in time, it had to come back to mind. When you have a moment like that, it sticks pretty vividly."
At the resentencing, Caldwell was asked: "Are there any particular incidents in your career that were affected, in your opinion, by what happened that night with Eddie Fluker?"
"Probably a lot," Caldwell replied. "It made me a lot more careful, a lot more cautious as a police officer." He then referenced Huffman.
"I was involved in a shooting six months prior to my retirement, which had nothing to do with my retirement. I was retiring anyway," he said. "But it made me — I was very cautious and careful that day, and I didn't let the guy point the gun at me. You know, I told him not to pick it up. He did, and I ordered him to put it down. He didn't. And when he was turning the gun in my direction, I shot him."
Caldwell was also asked in the resentencing testimony if he has been evaluated for PTSD, though. He had been. A counselor said he did not suffer from it.
"Our agency routinely provides mental health counseling [and] critical incident response to deputies that have been involved in traumatic incidents," Dickenson said in an email. "We have a very active working relationship with Highlands Community Services and their personnel are available to assist our agency [and have] at most any time."
The Sheriff's Office offered no further comment on the case. Dickenson said it is not policy to respond to matters involving civil litigation, past or present. Caldwell did not respond to a request made through the Sheriff's Office for an interview.
"In any case, both sides don't get everything in," Jones said of the fact that he never got to develop his theory in court.
He has never successfully brought a civil claim against police, though some have been settled, he said.
"When you get past all the preliminary motions, generally speaking, you have dialogue regarding the settlements of cases. The Risk Management, or whoever's providing the coverage for the officer, will give you a number that they think it's worth and you give them a number that you think it's worth," he said.
"A lot of times, clients are not enthusiastic about settlements," he added. "They've lost a loved one. It's more than the money."
Considering the challenge of bringing claims against police, a breadcrumb settlement — like the one Henriquez received — is perhaps better than nothing.
When asked if he thought people have to be perfect victims to stand a chance bringing a claim against law enforcement, Anderson's lawyer paused and nodded.
"Perfect victim," he said. "Yes, that's a good way to put it."